Creed's Fusion V3.0 ROM for Galaxy Young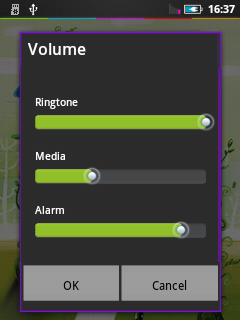 Wats in Creeds' Fusion v3.0??
Basic Features Like:
-Root-(SU Access)
-Deodex
-ZipAligned
Other Stuffs:
-

Creeds' Home v2.0 ~Hot


5 Docks
Auto Alphabetical Arrangement
4x4 Icons on one Page of Menu
(So You Get Total Of 21 Apps on one Page Instead Of Stock 16)
Infinite Home Screen Loop Removed
Upto 9 HomeScreens
Page Indicator At Bottom
Whole New Touchwiz UI
List View
Apps Background in List View

-System Themed Lunar UI
-Other Icon Packs of Lunar UI
-

Swipe to Remove Notification


-Custom Bootanimation Enabled
-Creeds' Signature Animations and other UI's
-Transparent UI Look
(You Can see Live Wallpapers/Wallpaper behing all apps)
-Transparent Lockscreen

-

Status Bar Mods (Use EDT App)


Change Clock Colours to your wish
Change Battery Style to Your Wish
Battery Percentage Optional
Add Your Custom Text On Status Bar
-Lidroid 14 Toggles


Use Quickpanel Settings to Toggle and Change Sequence (Optional,not included in rom)
Enabled Overscroll Mod in Toggles Area
Smaller Toggle area with no text or indicators like Cyanogen
-Using MIUI Music Player
-Keyboard Bug Fix from version 2.5 on transparent UI
-Smooth Scroll
-Minor Bloatwares Removed
Instalation :


-Download the Rom zip File
-Copy it to Sdcard Directly
-Power Off the Phone
-Boot into recovery by pressing (Vol. Key Up + Home Key + Power Key)
-Do a Data RESET
-Select Install Zip From SdCard
-Choose the rom zip
-Install
-Reboot to the Fusion !!!!